I wanted to publish a summary of my US-Canada road trip 2012, as much for my own memories as anything. Unfortunately, it took me a month to get to it. Anyway, here it is. If you're interested in travel, you might enjoy checking it out.
New York
Lorraine and I arrived early evening in New York on Thursday 21st June. This time we were staying in the mid 30s near Madison Square Garden and Macy's, so we went for a quick walk past the Empire State Building and up into Times Square to enjoy the bustle of the city. We've spent a lot of time in New York, so rather than take in the tourist sights during our stay, we mainly hung out in communities and districts like Greenwich Village, especially digging through the record shops on Bleecker St, eating at cafés like the Olive Tree on Macdougal and so on. We even enjoyed being blasted by a kid brandishing a Super Soaker water gun in Tompkins Square Park (it was over 100 degrees). It was interesting to see the progress on the Freedom Tower, which is due for completion in 2013 and to hook up with some old friends at luxury ice cream joints like Grom.
We walked many hundreds of blocks in the city, so much so that our feet were covered with blisters after a few days. One afternoon whilst enjoying some cheesecake at Grand Central station (Junior's is easily the best cheesecake you will ever have), a film crew for the movie Blood Ties rolled in and we were able to hang around their makeshift set watching Clive Owen, Marion Cotillard, Billy Crudup and others doing their work in full 70's regalia. Great fun.
One of the highlights of our stay in New York was a Sunday morning walk along the High Line park which starts around West 30th between 10th and 11th. It is situated on abandoned elevated train tracks and gives you a glorious lush green public space from which to appreciate the city. Amazing! In honour of the Pride parade that was taking place the same day, Lorraine and I then headed over to Big Gay Ice Cream to try the much talked about 'Salty Pimp'. It was quite extraordinary. We ended the day at the IMAX theatre near Penn Station.
Montreal
On Monday 25th June, we picked up a rental car at Hertz and drove out of Manhattan. It was surprisingly painless and the traffic was typically sparse once we got away from the intensity of the city. After a brief stop in Albany and some awesome lightning displays, we crossed out of New York state and into Canada. However, the wait at the border took two hours which mean't that we ended up arriving into Montreal after dark. After some mildly stressful searching, we managed to find a nice hotel, parking, and even room service. Chimichangas and fajitas all the way.
The area around the Notre-Dame Basilica of Montreal is really beautiful. After a couple of days, we were back on the empty highways marvelling, as usual, at the lack of aggression in the driving and the moderate speed limits.
Ottawa
Next up was Ottawa, Canada's capital. With it's stunning Parliament buildings and its proximity to the Rideau canal, we had expected it would be quite an austere, political district, much in the style of Washington DC. However, the Byward Market proved us wrong; it's a really cool shopping area reminiscent of the UK's surf towns like Newquay. We enjoyed amazing shakes at Zak's Diner and lovely food in the surrounding restaurants.
Perth
From Ottawa, we headed to Perth, where we met up with my cousin Nick who is working at a summer camp out there this season. Nick is an amazing guy and it was fortuitous that we should get to see him, especially since he's staying in the middle of the countryside. We spent a very sunny afternoon together in Perth town before driving on to Toronto.
Toronto
I had expected that our final destination, Chicago, would be the jewel of this particular road trip, but I was glad to discover that Toronto is a truly amazing city. In addition to the usual tourist spots like the CN Tower (with its glass bottom observation deck), it's not hard to be wowed by the incredible energy of the city from the Yonge and Dundas intersection at the heart of the entertainment and shopping district, to Chinatown, the Farmer's market and even the beach. It pretty much has everything. Almost every public space is being used for a festival or celebration of some kind. It probably helped that we spent Canada Day in town too.
Seeing a live performance by Nellie McKay at the Horseshoe Tavern was a personal highlight, as was meeting up with a new friend from Twitter, Lanie, and seeing her perform at the Toronto Jazz Festival with her a-cappella vocal group.
Niagara Falls
We followed our stop in Toronto with a couple of days at Niagara Falls. The main strip is essentially like Blackpool or Southport or any other crummy British funfair, filled with amusements and attractions for kids. The falls themselves are another matter.
The Maid of the Mist boat trip was phenomenal and we will never forget the raw energy of the water as we were surrounded by the raging waterfalls. They are incredibly beautiful and a must-see. We were lucky to experience them from the Canadian side. Do the same if you can.
Detroit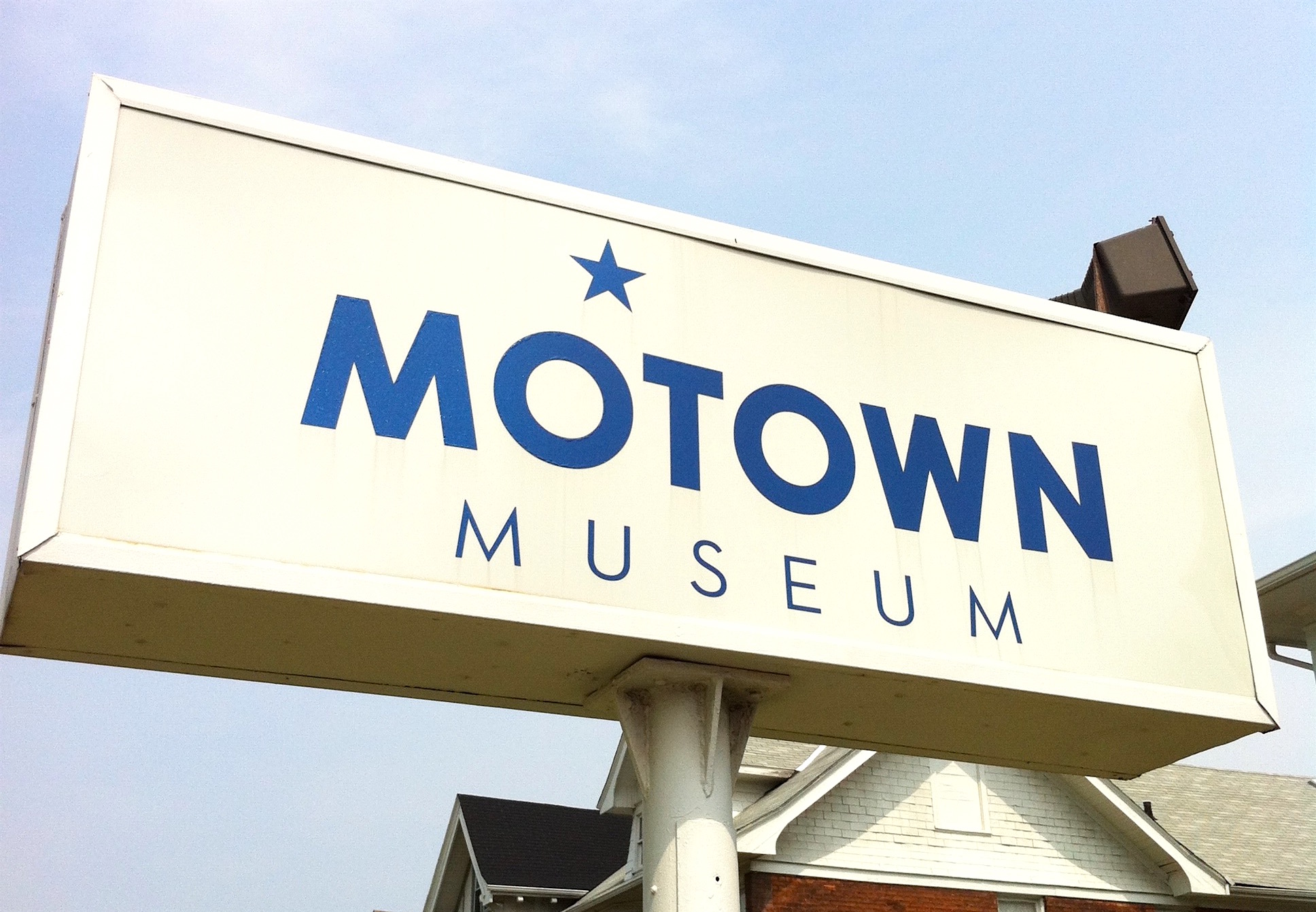 We were soon back on the road heading for Detroit. We stayed at the DoubleTree, a Hilton on Lafayette, and checked into an enormous suite. The city itself is extraordinarily quiet, even in peak hours it is not uncommon for the streets and roads to be completely deserted.
The tour at Motown was the highlight for me. Spending time in the historic Studio A, seeing the echo chamber cut into the ceiling of the offices for handclaps and backing vocals, the candy machine that used to be frequented by 'little' Stevie Wonder, all a total joy.
Chicago
After a brief stop in Indiana, it was on to the final city of the trip, Chicago. We returned the car as soon as we arrived at our hotel, and headed straight for the Art Institute of Chicago. This would be the first of many times that I would act out scenes from Ferris Bueller's Day Off in public. My regular Instagram photo feed was likewise filled with shots of movie locations as they can be found today. I also cannot deny running lines from The Untouchables on North LaSalle. There were many sights to take in: the Buckingham fountain in Grant Park; the Willis Tower (formerly Sears); Union Station; the Richard J Daley Center (home to the climactic scenes from The Blues Brothers); the Chicago Theater; the Magnificent Mile; Shedd Aquarium and Cloud Gate aka 'The Bean' at Millennium Park. We managed them all over the course of about four days in the city.
I was also able to hook up with an old friend, Tommy Longmate, whilst we were in Chicago. Tommy and I met at the Liverpool Institute for Performing Arts. He now performs nightly at Howl at the Moon on West Hubbard. We saw Tommy's show and also spent a fun afternoon at his place having monster steaks and getting to know his lovely partner Danielle and their many pets. We spent our last afternoon at Navy Pier and enjoyed The Amazing Spiderman in IMAX 3D. We flew out of O'Hare on the evening of Monday July 9th, arriving in London the following day.
For anyone who is interested, the entire trip took 20 days and necessitated a car journey of 1,395 miles. Pretty easy compared to the Crossing the States trip of 2010.